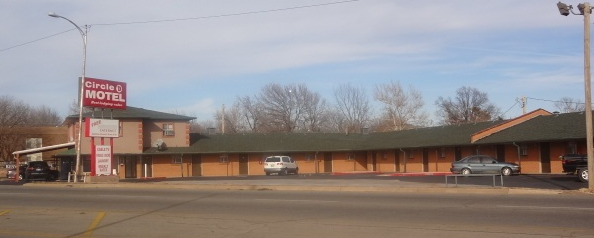 Circle D Motel guests enjoy warm and friendly old-fashioned hospitality. Our family atmosphere and beautiful rooms provide the perfect setting for your comfort and convenience. We indulged our guests with relaxed elegance, personalized service with exceptional accommodations and amenities
Whether you are traveling for business or for pleasure let Circle D Motel make you feel close to your home in Stillwater,OK.
"Best Lodging Value" is how our guests describe the Circle D Motel. With affordable rates, refrigerator, microwave, HBO, free Wi-Fi, and much more for your comforts. We guarantee you a perfect Lodging facility at a very reasonable cost.
Our accommodations offer the best central location in Stillwater OK. You'll stay just 2 blocks from the OSU and walking distance to major malls and restaurants! Because everything is nearby, you can forget about your car. Enjoy walking to our safe neighborhood, over 50 shops and restaurants.